The UCT Open Textbook Award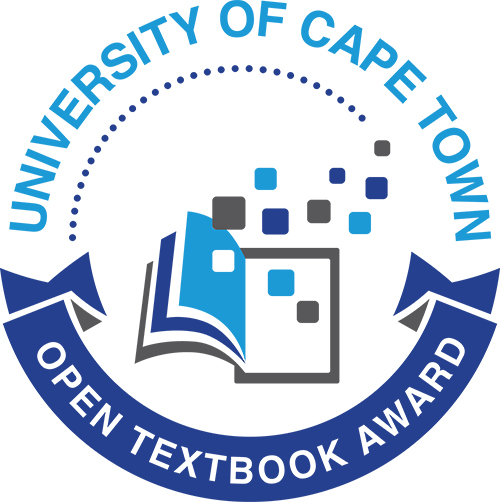 The UCT Open Textbook Award is an initiative of the Deputy Vice-Chancellor Teaching and Learning in collaboration with CILT. The award aims to support innovative open education activity that addresses issues related to the cost of teaching and learning materials, as well as curriculum change and multilingualism at UCT.
Open textbooks are freely available, openly licensed educational resources with affordances for dynamic, collaborative approaches to textbook authorship, quality assurance and publishing. In addition to the cost-saving aspect, open textbooks provide a means through which to engage students as co-creators and share teaching and learning materials beyond the institution. 
The award, now in its fourth year, was shared between Professor Johan Fagan for his Open Access Atlas of Otolaryngology, Head and Neck Operative Surgery and Dr Michael Held for his Orthopaedics for Primary Health Care in 2020.
In 2021, the award was won by Associate Professor Maria Keet for her ground-breaking textbook, An Introduction to Ontology Engineering.
In 2022, the award was shared by Paeds In a Pinch: A Practical Guide, for Students, by Students, with Specialist Review (edited by Carol Hlela, Lehlohonolo Ntlatlapo, Rannakoe Lehloenya and Christine Ile) and Migration in Southern Africa: IMISCOE Regional Reader (edited by Pragna Rugunanan and Nomkhosi Xulu-Gama).
In 2023, the award was won by Nomusa Ntinga for her student-centred, multilingual resource, An Interactive E-book of Physiotherapy Terminology.
The UCT Open Textbook award carries a value of R30 000 and may be shared between more than one recipient. There is no time limit in terms of publication date. Prior award recipients are asked to observe a two-year waiting period before submitting nominations for subsequently published works. 
Review and selection process
• Proposals will be screened for eligibility
• Eligible proposals will be evaluated
• The award committee and invited subject experts will review the open textbooks
• Successful applicant/s will be notified by 31 October 2023
Please address any queries to Dr Glenda Cox.
WATCH: UCT Open Textbook Award video