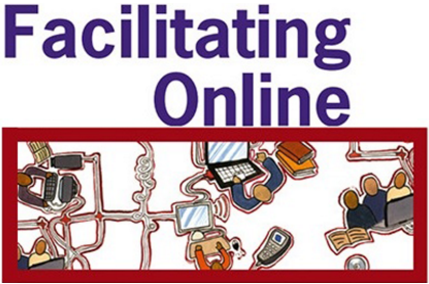 About the course
Facilitating Online
provides a solid foundation for facilitating online events and courses. It is registered as a short course at the University of Cape Town (UCT). Facilitating Online was developed by the Centre for Innovation in Learning and Teaching (
CILT
) at UCT and is funded by the Carnegie Corporation of New York as part of its support for the
e/merge Africa
network. It is convened by Tony Carr and Nicola Pallitt and co-facilitated by facilitators from across Africa.

Who should apply and why?
African universities are increasingly using online resources and interaction to support student learning across blended and online courses. Educators of these courses need sound online facilitation skills to facilitate engaged students in debate, group work and shared knowledge construction across a range of online conversational spaces.  Trained online facilitators are also able to make good choices about the use of online communication when designing learning activities. Facilitating Online provides opportunities for educators to develop the necessary orientation to become an effective online facilitator.  
This course is aimed at change agent educational technologists and educators within the African Higher Educational sector. Course participation is entirely online and will require up to 8 hours of participation per week.  We can offer up to two free places per institution subject to admission requirements being met. To see if a fee may apply to your application please refer to our fee information here. A certificate of completion is awarded for successful completion of 75% of the assessed activities of the course including some mandatory activities.
2018 course dates:
Apply here
Selection criteria and process
Selection criteria include:
* reliable Internet access
* an opportunity to teach in a blended or online course
* previous experience of online teaching and learning
* at least five years' experience as a university educator or educational technologist
* willingness to teach future online facilitation courses in their local/regional context or
* willingness to be a conference host for the e/merge Africa online professional development network
All applicants will require a letter of support from their line manager or Head of Department.
Applicants will be notified via email about whether they have been selected to participate in the course.
For more information about the course, please access our course brochure here. You can address any other queries to facilitationcourse@emergeafrica.net 

For interest:
The original version of the guidance to course leaders is available as an open educational resource. 
Watch a recording of 'The Human in the Web Space' online seminar lead by Catherine Fortune (South Africa) and Irene Maweu (Kenya)