New Academic Practitioners' Programme
Applicants may apply for the first and second semester intake
SEMESTER:
What is NAPP?
NAPP is a holistic programme of professional development for new academics at UCT, with less than five years' experience in higher education. As an induction programme, its key focus is to strengthen resources and practices necessary for new academics to develop as educators, researchers and members of the UCT community. NAPP supports a theorized and contextualised orientation to teaching, learning, technology, and assessment practices in the higher education classroom. 
Structure of the programme:
There are two cohorts of 20 participants each, per semester (at no cost to participants). 
NAPP is a 5 day programme (40 hours) = 3 day residential retreat at Mont Fleur Conference Centre (Stellenbosch) + 2 x 1 day on-campus workshops (during the vacation period or in consolidation weeks). 
Principles informing this model of induction: 
Collective responsibility of a number of units - the department and faculty, with the assistance of HR, CHED and the Research Office. 

Learners are adult professionals who have disciplinary training in specific cognate fields. 
Integrated programme responding to personal and professional development needs as educators in higher education. 
Holistic development i.e. teaching, learning, assessment, technology, research, management, administration and community outreach in relation to context. 
Critically reflective practitioner model through a series of engagements; not one-off events. 
Communities of enquiry and practice through facilitation and networking
How does NAPP re-shape our thinking of higher education?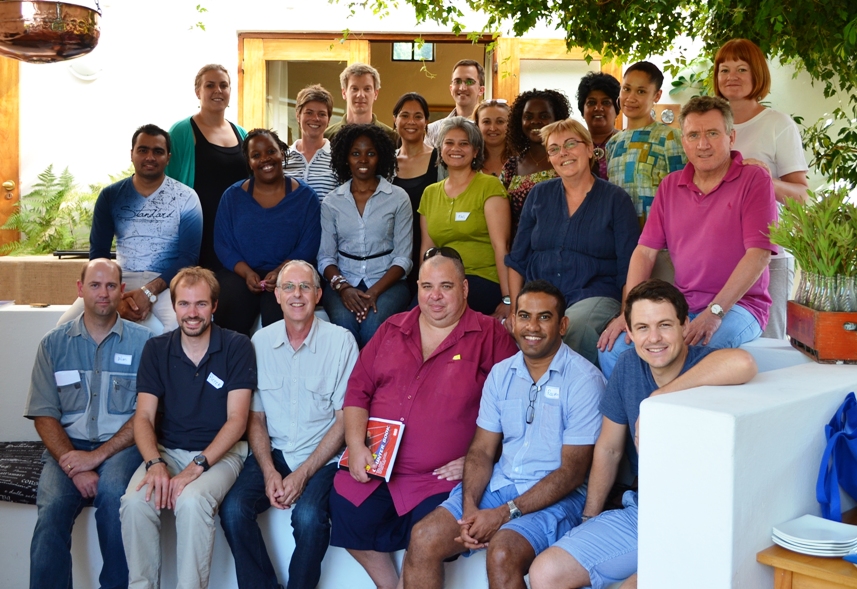 In our current diverse higher education classrooms, new academics find themselves in teaching contexts that demand that students are supported holistically in a 'super-complex' world (Barnett 2000). NAPP responds to this call by engaging with academics in meaningful pedagogic practices that are significant in and beyond the classroom. Each year NAPP re-shapes itself to remain legitimate, relevant and responsive to the needs of students, academics and the knowledge project. Teaching and learning are contingent to socio-academic cohesion and NAPP engages with aspects of social inclusion to foreground the social project as well.

As a collaborative programme of professional development, NAPP equips new academic staff with necessary resources and skills for their development as researchers, educators and members of the UCT community, in order that they fulfill their responsibilities as academics with confidence. This is especially significant in the classroom and/or in departmental spaces, where most new academics seem to struggle to negotiate contextual complexities not encountered before.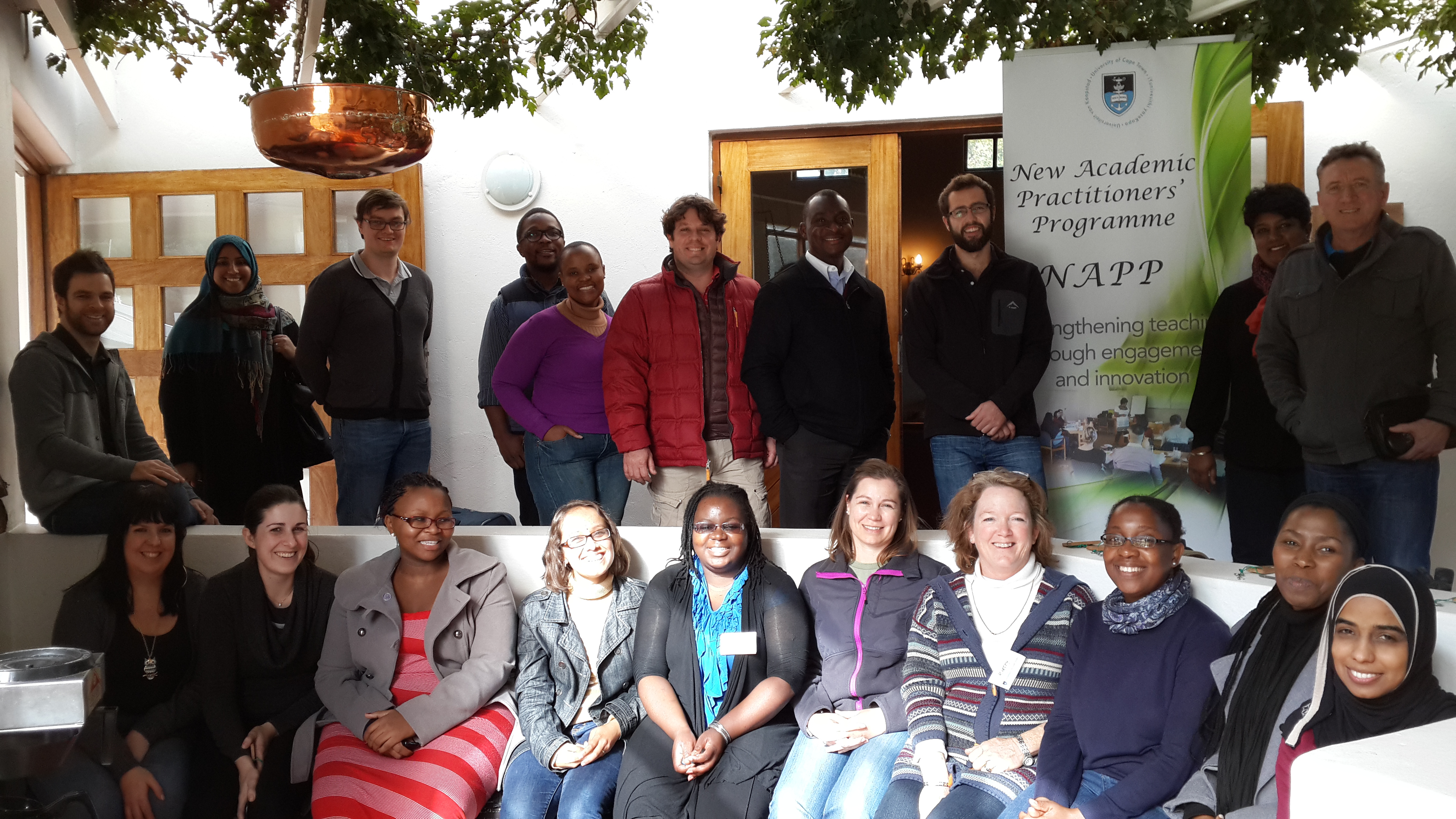 We are passionate about developing a culture of theorised and mindful action. With a keen curriculum focus on teaching, learning, technology and assessment, participants identify a teaching project to explore as part of a critically reflective journey. This is supported through the community of enquiry that NAPP facilitators provide. In addition, NAPP encourages a community of practice through which new lecturers become sensitive to the tensions and opportunities in higher education/ across UCT, in order to develop meaningful responses to teaching and learning challenges in their unique contexts of practice. 
Contact Details
For more information, contact NAPP Convenor Dr Kasturi Behari-Leak (kasturi.behari-leak@uct.ac.za) x 3490 or
NAPP Administrator Mrs Avrill Dawson (avrill.dawson@uct.ac.za) x 3478.